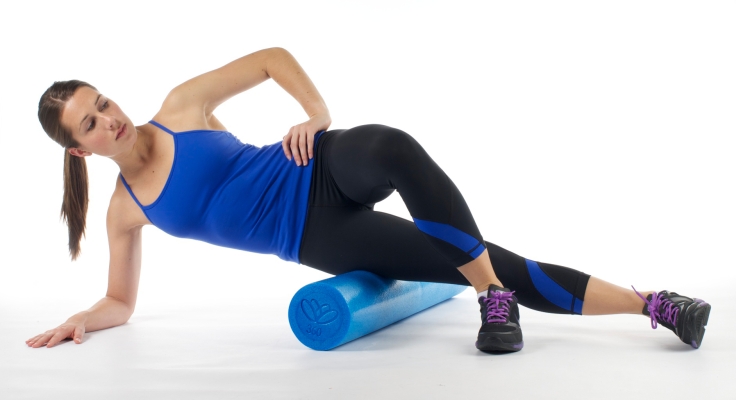 You're experiencing pain or muscle aches, and your Chiropractor or Massage Therapist suggests trying a foam roller or spikey ball. So you pick one up the first chance you get, take it home, but now what?
You can easily find exercises guides and videos online that are suited to your specific needs. However, before you start, we thought you'd like to know a little more about it:
When you're experiencing tight muscles or trigger points, it usually relates to spinal misalignments or incorrect movement patterns that are best addressed primarily with Chiropractic care, but there could be things you want to pay more attention to in the future, including incorrect posture, diet, hydration, or even stress.
Foam rolling and spikey ball treatment can have a profound effect on muscles and other connective tissue but that effect could be negative if performed incorrectly. To maximise results while minimising risk, users should observe the following:
Never roll over bony prominences – bones can be mistaken for adhesions but repeated rolling could result in inflammation of the periosteum (covering of the bone)
Avoid rolling over joints – rolling joints can cause inflammation of the tendons and ligaments around the articulation. Also avoid hyperextension of unsupported joints
Avoid foam rolling the spine– use a spikey ball to release muscles around the spine, but never directly roll on the spine itself.
Increase intensity and duration of foam rolling gradually to avoid post-treatment soreness or bruising. Foam rolling can be uncomfortable but should never be extremely painful
Individuals should endeavour to remain relaxed and avoid holding their breath to maximise the effectiveness of their treatment
Users should understand that it may take several sessions to free stubborn adhesions and that overworking an area can result in severe muscle soreness and even bruising although mild soreness is not uncommon
Avoid rolling areas that are still sore from a previous session – wait a day before repeating
Karrinyup Wellness Centre is running a series of 'Mobility Workshops' in Feburuary to show you how to address each muscle or area of the body, to receive the best and safest results from foam rollers and spikey balls.
Phone 9341 3020 or email admin@wellness-centre.com.au today to book your Mobility Workshop (places are strictly limited).