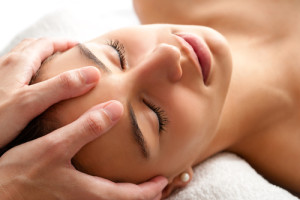 Our Massage Therapists at the Karrinyup Wellness Centre are highly trained in providing a wide range of different types of massage, depending on your needs these include
Active Release
Designed to relieve the muscles that surround the joints by incorporating various nerve entrapment release techniques.
Remedial Massage
A massage performed by therapists with comprehensive training in observation, assessment and the sensitive tactile skills to direct individual treatment for each client. It uses specific techniques to stretch and lengthen connective tissue and muscles, reduce pain and discomfort, bring wellness, relaxation and a greatly improved sense of mobility.
Aromatherapy Massage
A light pressure massage using plant essential oils. A peaceful and relaxing massage.
Deep Tissue (also known as Myofascial Trigger Point Therapy)
Works deeper into the muscles to improve structural balance of the body.
Myofascial Release
Works deeper into the muscles to improve structural balance of body.
Neuromuscular Therapy
Includes specific releases for individual muscles and trigger point therapy.
Postural Massage
Aimed at correcting postural imbalances and poor alignment.
Sports Massage
Massage to prepare an athlete's body for competition, help the body recover after athletic activity and to treat common sports injuries.
Swedish/Relaxation Massage
Full body massage to relax the muscles and reduce stress, increase circulation and improve vitality. Great for maintaining optimum wellness as it has a positive effect on all the body systems.
Reflexology
Reflexology stimulates the areas in the foot that correspond to all major organs, glands and body parts. Has many benefits including the reduction of stress and tension, increased energy, concentration and memory
Pregnancy Massage
A combination of Swedish and Remedial Massage techniques are used to assist with the tensions and pains experienced during pregnancy. These are often caused by the extra weight and shift in the centre of gravity. There are many physical benefits as well as nurturing and emotional support.
Stretch and Spray
This is a remedial therapy that uses a cold spray that is sprayed over a sore muscle while it is being stretched. The cold spray distracts the brain from the stretch and allows the muscle knots in the muscle to be safely stretched away.