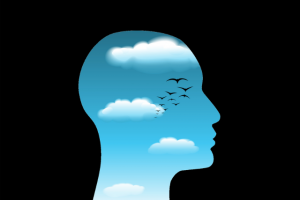 Ways to create and maintain a calmer brain
It is time to talk about self-regulation and vagal tone.
Self-regulation is the ability for us to calm, settle, focus, inhibit/stop and motivate our minds. It also plays an important role in how we cope with stress.
The vagus nerve is one of our 12 cranial nerves. It is involved in functions of the parasympathetic nervous system (rest and digest parts of the brain). It also supplies a majority of the muscles in the throat and is responsible for producing some of our taste sensations and much more. The more 'toned' our vagal nerve is, the more able we are to better regulate our emotions and emotional reactions.
I feel everyone could do with a bit more vagal tone especially within our current environment.
Here are 8 ways you and your family can help increase your vagal tone:
Spend calm, quality time with loved ones. Specific activities like deep breathing, cuddles, deep pressure massage techniques can all increase vagal tone. Please speak to Dr Amity if you are interested in learning more about these techniques.

Practicing mindfulness. This literally means 'being present'. Take the time to quietly notice your own body and the things around you. For example; breathe deeply and notice how your nose, throat, chest and tummy feel. Another example is to look outside and watch the leaves on a tree or the clouds moving and simply observe them for a while.

Play! Make the time to play with your family and pets, especially outside.

Sing, hum and gargle. All of these can increase vagal tone by stimulating the back of the throat (soft palate).

Peek-a-boo or Jack-in-the-box games. This one is more specific for young children. These games provide an element of 'surprise' or 'shock' to the child and allows them to learn how to recover. They will be closely watching you, the parent/carer, and how you respond. This teaches the child how they too should respond. After the shock/surprise, make sure to smile, laugh and reassure the child that everything is OK. Eventually the learned response will be to smile and/or laugh after a non-threatening surprise rather than cry or scream uncontrollably.

Calm, social meals. Make the time for the entire family/roommates/friends to sit down together and share a meal. Try to keep meal time conversations fun and light, no serious or distressing/stressful topics is ideal.

Make sure you have your sleep routine down. For help in this area, please speak with Dr. Amity about establishing better sleep hygiene and routines.

See, hear and feel. Being seen, heard and felt are all basic human desires which are important for our emotional well-being. Whenever possible put down the electronic devices and have face-to-face communication time with no distractions.
Give those you love the gift of your presence and undivided attention. It is amazing how special you can make someone feel by simply doing this and the bonus is you will feel good for doing it too!
We have likely all heard how beneficial most of these things are before. The key to their success is actually doing them.
I hope you all enjoy slowing down and taking the time to nurture your minds into a calmer state.

Yours in health
Dr Amity
Chiropractor