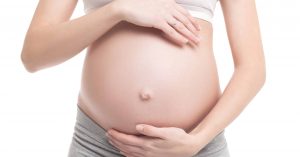 Pregnancy is one of the most exciting and sometimes challenging times in a woman's life. As your body strives to create the most perfect environment for your developing baby, there are many physical and hormonal changes that are occurring as a result. A large majority of women will experience low back pain due to these changes and sometimes this can not only negatively impact on your quality of life but also your pregnancy experience.
Throughout pregnancy, your nervous system may also be impacted, and this results in less than optimal spinal and pelvic function. It's important to understand that our nervous system is the master control system of our bodies. It's like the string controlling a puppet, if you interfere with the strings, you interfere with the puppet's function. And, the same is true with the human body. The nervous system's role is to transmit nerve impulses to direct cell function and when interfered with, this can cause misalignments and imbalances throughout the spine and pelvis.
To restore any misalignments and imbalances you may have during pregnancy, we use gentle techniques and adjustments to the spine and pelvis. As your belly grows it may become uncomfortable for you to lay on your stomach but not to worry, we have specialised pregnancy pillows that provide room for your growing bub and allows you to lay on your stomach.
Fortunately, parents today are becoming increasingly aware of the importance of the mother's pelvic alignment during pregnancy. The health of you and your baby is our number one priority here at Karrinyup Wellness Centre and we can't wait to be a part of your amazing journey.
Dr Emily Udiljak
Chiropractor