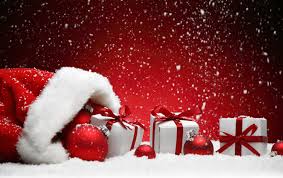 For most, this time of year is when things get BUSY! So I will keep it short and sweet.
Here are a few things I do to help me 'keep my cool' during the festive season. I hope they help you stay balanced too.
Breath.

Oxygen is both powerful and essential. Taking 3 deep breaths is a great way to reset a stressed mind.

Move.

Movement is important for our muscles, joints, digestive function and minds. I like a mixture of walking, Yoga, Pilates and gym based exercises.
Spending time with loved ones

.

Time with my family is right at the top of my values list. They help support, ground and uplift me. Take the time to connect with those who you love.
Eat fresh.

Enjoy sampling the delicious fresh produce of summer, like cherries!

Get outside!

The sun is finally shining so get out into nature. You will be so glad you did!

Slow down.

Ignore the hectic pace around you and take your time.

Stay hydrated.

Make sure you are getting at least 2 litres of water per day.

Prioritise sleep.

Wherever possible actively take steps to make sure you have a good night sleep.

Treat your nose

.

Essential oils, candles, baking… I have yet to meet someone who smells a delicious smell and feels worse off. Fill your home and environment with smells that make you happy.
Visit the beach.

It would be Un-Australian not to.

Start your day with a smoothie or juice

.

This is a great way to get 2 fruits and 5 veg into your daily diet in one go!
Tidy up.

An organised external environment helps keep an organised, calm internal environment.

Invest in your health and wellbeing

.

Seek help from those that make you feel better. My personal health team consists of Chiropractic, Acupuncture, Kinesiology, Naturopathy and Massage.
Yours in Health
Dr Amity