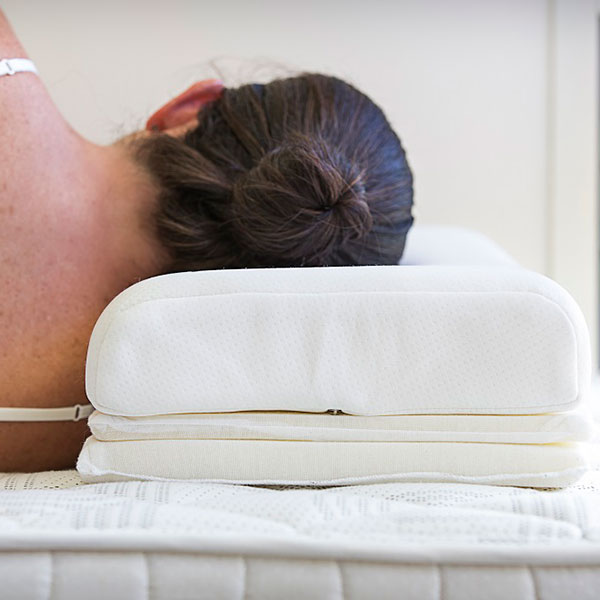 Looking for a better night's sleep? Are you waking up with a stiff and sore neck? Even lower back pain and general stiffness can be related to poor sleep alignment.
We are now stocking the latest version of the ABCA approved adjustable height, high density, and natural foam pillow. The pillow was designed by founding ABCA Board members to help support the sleeping posture of patients under ABCTM care. This pillow has 6 pieces including 5 removable pieces which the user can add and remove to achieve a pillow height perfect for their individual posture and body shape, and 2 top layers for individual comfort – firm foam or memory foam. 
The pillow comes with instructions on how to set up the perfect height for your body. When the right height is achieved your body will relax and feel comfortable from head to toe. It is amazing how good your sleep can be with a pillow adjusted to the correct height for you personally. Note: This pillow is designed for side sleeping.