Chiropractic is not only safe but is highly beneficial during pregnancy. Many changes occur in the body during pregnancy, the main one being that your body produces hormones to relax your ligaments to allow for the delivery of the baby as well as the growing belly. This changes your centre of gravity. Chiropractic care during pregnancy maintains the pelvic balance and keeps your spine in the best alignment for a better pregnancy and possible easier birth.
Chiropractic care during pregnancy has been show to: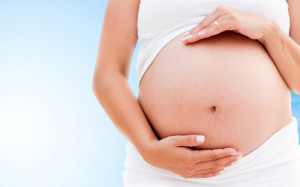 Maintain a healthier pregnancy
Reduce the symptoms of nausea
Reduce the time of labour and delivery
Relieve back, neck or joint pain
Prevent sciatica
In the late stages of pregnancy if your baby is in the breech position which is not ideal for a natural delivery there is a chiropractic approach called the Webster Technique that can be used by our Chiropractors specialised in this technique. The Webster technique reduces the stress in the pregnant woman's pelvis and soft tissues which relaxes and balances the uterus and the surrounding ligaments. This then allows for greater room in the uterus pelvic area allowing for optimal foetal positioning in preparation for birth.