It's been so cold in the mornings and getting fresh green juices and smoothies down can be a little tricky…
This is my go to smoothie all year round and is definitely more appealing in winter. Cool yes, but the recipe is warming and filling so it will satisfy even on these super cold mornings. It's full of healthy fats too so it will energise you!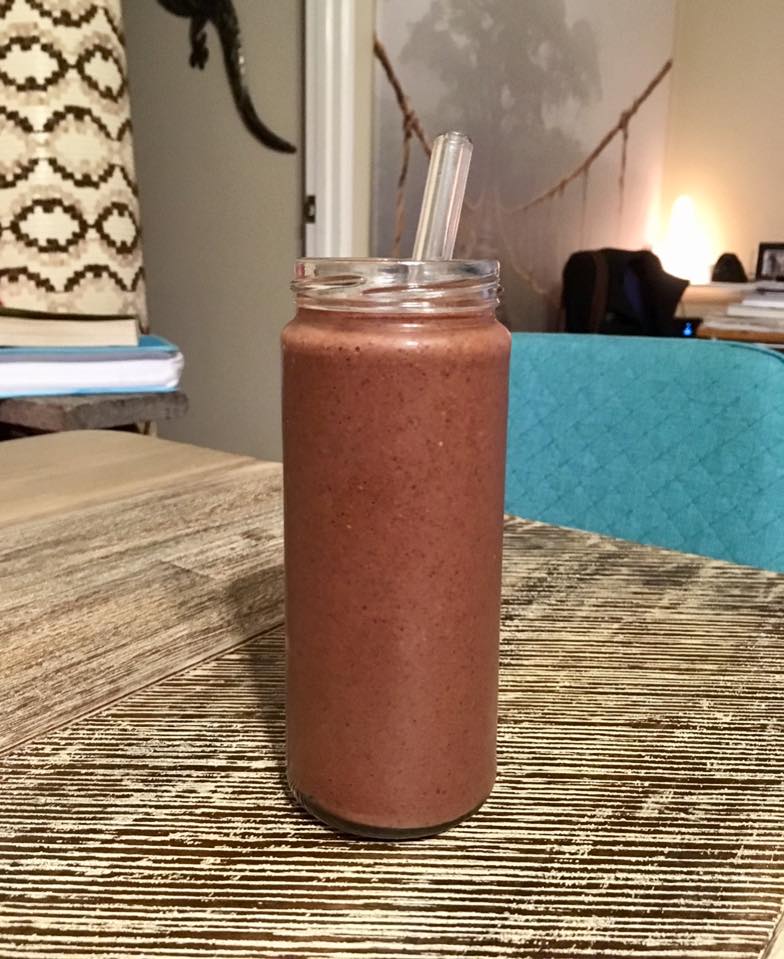 1/2 cup to 1 cup of mixed organic berries
1-2 tablespoons Goji berries
1-2 heaped tablespoons of seeds
A squirt of raw organic honey (optional) or Thai baby coconut water ½ cup
1-2 kale leaves- stalks removed and slightly steamed
1 teaspoon of Turmeric paste
1-2 tablespoons of avocado
1 teaspoon of Baobab powder (optional).
1 teaspoon of your preferred Greens powder
1 teaspoon of Vitamin C 
Spring water- just play with the amount and adjust for your palette preference.
Blend all your main ingredients until smooth – add powdered supplements last thing and blend for 10 seconds before serving.
This smoothie is a great way to start your day and keep you energised and also a great way to support your immune system this winter!
Enjoy!
Jo Farkas
Kinesiologist and Holistic Counsellor