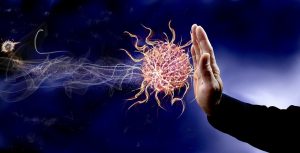 We have never been faced with times like this. With so many restrictions on even the most simple of things and more future uncertainty than ever before, for a lot of people I am seeing and speaking to there is an undertone of pressure or stress. Whether it be adapting to new family dynamics, changing work or schooling arrangements or the restrictions on normal activities. Uncertainty breeds stress, isolation and a lack of connection also breeds stress. So in a time that we should be supporting our resistance to viral infections we are all stressed!! One of the worst things we can do for our immune systems is to have a heightened level of stress. Elevated stress hormones, such as cortisol, tends to down regulate our immune response and over-utilise the nutrients we need to protect us. So what can we do to reduce our stress? Well, this is often different for everyone. So what do you do to relax and unwind? Walk, read, bath, yoga…. at least some of these things we can still access. But is it enough in times where our stress levels are naturally higher?
What I am often finding is it isn't enough. Along with healthy lifestyle choices, most of the patients I see need a little extra support, such as herbal medicine or specific nutrients. I agree with other practitioners at the centre who also find reducing the amount of news watching helpful. Early on, to stay informed I followed more intently but progressively I also watched my increasing fear around the world situation. Quickly I recognised it and put a stop to it. We can help ourselves and our families more by keeping anxieties down. Turn it off and step outside!
Which brings me to SUNSHINE, studies have shown the link between vitamin D deficiency and immune resistant against. As we get closer to Winter our Vitamin D levels will most likely decrease it is definitely a consideration in supporting and managing a healthy immune system. This rings true for any of the typical viruses we face coming into this time of year and changing of seasons.
So whilst you are out getting sunshine and hopefully some fresh air, move! Exercise is a proven way to combat elevated stress levels. It helps to support a healthy lymphatic system, a big part of the body's immune system. The lymphatic system is a vessel based system, like the circulatory system. The difference here though is the circulation has a pump, the heart, where the lymphatic system relies on muscle contraction to move fluid around the body. It will help contain and deal with exposed viruses, bacteria and toxins and carries waste products ready for elimination. Use this time to get that bike back out of the shed or dust off those exercise videos and equipment. I have to say, it has been heartening to see people out and about exercising in different ways.
In practice, I find that exercise is often an important component of restful sleep. Stress can have a big negative impact on the quality or quantity of sleep we have. We think of sleep as a passive time for our body, that we just 'switch off'. Nothing could be further from the truth. While we often mentally switch off and give our minds a rest, our body is busy completing digestion, detoxifying and repairing. If you aren't sleeping well in this time, one of the best things you can do for yourself is get some support to help you sleep again.
As a Naturopath, we will talk about a balance between healthy lifestyle, diet and supporting our bodies where needed. Nothing has changed other than how much more important it is right now. Like vitamin D, other nutritional factors tend to strengthen or weaken our immune response. Commonly people are conscious of taking such supplements as zinc and vitamin C which is great but often not enough. The immune system is multi-factorial, and complex. Each patient I see is requiring something different from the next.
Diet helps to support not only our nutritional status but also a healthy digestion. The impact of the digestive system is well-known and commonly discussed and addressed in our profession. Approximately 70% of a healthy immune response may be related back to our digestive function. How many of us don't always have a strong or symptom free digestion? Digestive issues such as bloating, indigestion, constipation and wind are hugely common. A high percentage of patients walking in my door are looking for help to improve their gut function. The study of the human microbiome and its links to disease is becoming one of the emerging areas in not only natural medicine but also mainstream medicine. It's no secret that there is a direct link between our health and our gut bacteria. Add to this the down-regulating effect that stress response has on the whole gastrointestinal tract, it's fair to say that right now it is imperative that we keep on top of our digestion. Probiotics play a part but there is so much more to a healthy digestive system. Finding the right probiotic for you usually requires the guidance of a professional too.
My hope in this is that faced with a common crisis that we redirect the isolation into a sense of community and empathy, that we look around us at what we have and are grateful for. Love more and practice kindness more. Use this time well. Reassess your life. Do a detox on your lifestyle. Get rid of practices that don't serve you well or complete that project that has been left unattended. Address areas of your health that you have been too busy or distracted to focus on and do it now. Utilise your health practitioners. We are here to help you feel and reach your best.
Look forward to seeing you soon 🙂
Jessica Welsford
Naturopath