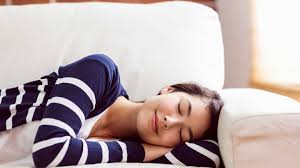 Most of you would have taken a nap at least once or twice in your life.
As children, we would frequently nap as a necessity. So why should we stop? Especially when there is evidence to suggest it is beneficial!
As with anything, napping is not for everyone and should not be a replacement for a proper night's sleep. It is important that we listen to our bodies and their individual needs.
So what is the best way to nap? The 'ideal' nap, based on current evidence, is between 20-30minutes.  In order to achieve a successful, short nap, it is important to make sure your environment is quiet, dark and peaceful.
The benefits of a 20-30 minute nap include:
Increased alertness
Enhanced performance
Reduction in mistakes
Help promote a relaxed mind
No residual groggy feelings or tiredness directly after
Less likely to affect a good night's sleep
IMPORTANT TIPS:
Do not nap for too long (greater than 40 minutes)
 Napping for too long can leave you feeling groggy and tired for a short period of time after your nap. These feelings will negate the benefits seen from napping, as listed above.
Do not nap too late in the afternoon
Napping too close to your normal bed time can affect a good night sleep, which is counterproductive.
I hope everyone has fun practicing their napping technique. Even if you are finding it difficult to nap, it is okay! Some studies have shown that you can get similar benefits by simply spending the same amount of time in bed.
So what have you got to lose?
Happy napping everyone!
Yours in Health
Dr Amity
References:     https://www.sleepfoundation.org/articles/napping?fbclid=IwAR00YkTKiFzpeUBJP8q3dwlVo2v3Q6oJuxy3gUgT4FFmnoHLs9fNXJwdWb4