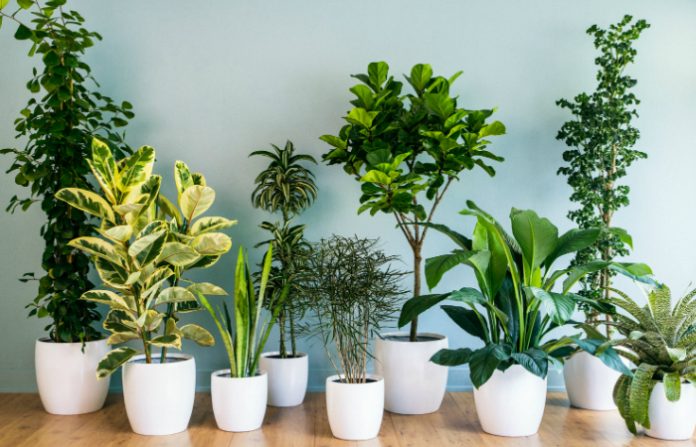 We have all felt the calming benefits of being outdoors surrounded by greenery and as a majority we should probably get out into nature more often! Getting outside for our daily dose of green has been especially tricky this cold and wet winter. A Simple solution … Make your indoor space a green one!
There is a substantial amount of evidence out there showing that indoor plants are very beneficial for our health and wellbeing.
The positive effects of indoor plants have been demonstrated in a variety of settings including offices, hospitals, school classrooms and our homes. These effects include; greater productivity, less sick days and reduced levels of stress.
Other ways in which indoor plants can help include;
Improve air quality (by helping to purify the air)
Help fight the phenomenon of Sick Building Syndrome (SBS)
Reduce carbon dioxide levels
Increase humidity
Reduce airborne dust levels
Help keep air temperature down
Reduce background noise
It is only natural to want the air we breathe to be the best quality possible and plants can help us do this. There are a number of air pollutants which we are exposed to on a daily basis which have been associated with a variety of adverse symptoms to those exposed to them, especially over an extended period of term. These include; Trichloroethylene, Formaldehyde, Benzene, Xylene and Ammonia.  These chemicals are emitted by many common items around homes and workplaces such as inks and dyes, varnishes and paints, tissues, rubber and leather and cleaning products.
Indoor plants have been shown to help lower the levels of these chemicals in the air. This will not only improve air quality but also lower the risk of adverse symptoms associated with exposure.
All plants can help to improve your indoor air quality however some do it better than others. These include;
Aloe Vera
Ivy (devils ivy, English ivy)
Mother-in-law's tongue
Red-Edged Dracaena 
Weeping fig
Chrysanthemums
Bamboo Palm
Broadleaf Lady Palm
Most of these plants are relatively low maintenance and keep luscious foliage all year round. I advise asking for plants which require little effort before purchasing.
Another tip to make sure you do not over water your new home additions is to purchase a plant thermometer. This takes the guess work out of when to water your plants and can be picked up from your local Bunnings store.
Happy shopping everybody!
Yours in Health
Dr Amity Hawke-Linsley
Chiropractor