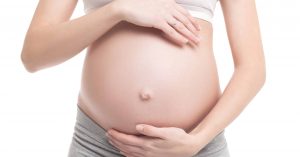 I had heard there is this sweet spot in Trimester two. Where your energy comes back and you feel yourself again. You start to feel the flutters of a little soul growing inside of you which makes it all worth it. I partly think that there is a reason to pregnancy brain, it's actually an in built coping mechanism because if you actually remembered everything as vivid as it is felt at the time then I am honestly not sure how the human race would survive. Darwin's theory would be proven even truer, of only the fittest would survive. Although in this case, physical fitness can actually make pregnancy harder. I am so use to going to the gym, smashing out some housework or errands, taking the dogs for a walk and then heading off to work. I have done this for years, so very use to it, my normal. It takes a serious cold to knock me about for a few days but then I always bounce back. Pregnancy is like your body slowly winding you down beyond your ultimate control. Doesn't matter your physical or mental strength it just has this in built knowledge that you have to rest more, you have to slow down to like half pace at minimum. Which for me in trimester two meant that I can go to work but that I also have to turn a blind eye to everything else. I mean everything else, no hanging washing quickly, no small errands, nothing but rest before work or I'm an exhausted mess for two days.  Although when you rest you have some intimate time with bub, which is important for your mumma-baby bond. I think that's why the body winds down beyond our conscious control because our innate knowledge knows what the baby needs. He needs his mumma, he needs to rest, and he needs mumma to be healthy for him to grow optimally.
So why then does your sleep go AWOL when pregnant, for me this started around 20 weeks. All of a sudden I was waking 3-4, sometimes 5 times a night, definitely not my normal style. Not what the health professional in me believes is good for quality reparative rest. My body knows I'm growing a human, it knows I'm trying to heal the ligaments in my pelvis and back. It knows right now is the most important time for sleep. Although I find myself awake, for hours on end in the night. Pregnancy insomnia, really? Yet, another unusual challenge, for me to mentally and emotionally manage. I just started to get my energy back and feel somewhat adjusted to my new normal and then boom blindsided by yet another challenge of learning to surrender to the rollercoaster of changes in which pregnancy so kindly delivers. Maybe a holiday will help? Off we go to Broome, its warm, it's relaxing and oh what a lovely week it was. Sleep struggles were there but more manageable when you can relax by the pool each day and move at a generally slower pace. My back seemed to be much better, was it the warmth, swimming, extra sleep, or more walking? Maybe that's all it needed was a week off work. We landed back in Perth late one Friday night and I woke up that Saturday morning with more back pain than I even had before we left. Are you kidding me, whyyy!? Was it the Perth cold air, or my body knowing I'm back to everyday life stress, maybe the plane seat, did I sleep funny. My brain whizzed in frustration because I hadn't even gone back to work yet, I still had the whole weekend? I rested all weekend and I did manage a very busy few weeks back at work. For the next more or so I rested when not working and also tried acupuncture, heat therapy, chiropractic, Pilates, swimming, walking, collagen supplements and stretching and I felt like I was going backwards. So once again I decided to surrender to the fact that it must be hormonal and that I will just manage my discomfort and do my best. In the end the health of the little Master is all that truly matters.  Even though I wasn't sleeping great, my energy was going reasonably. I wasn't utterly exhausted like in first trimester so I saw that as a silver lining. Pregnancy is all about looking for those silver linings because I can see how prenatal depression could be very easily developed.  The beautiful gift of growing a human is something that my conscious mind has to learn to just realize it's bigger than me. The innate knowledge of my body knows much more than my conscious, logical, decision making mind can even fathom to comprehend.  I have to remind myself 100 times a day that I am doing my best, I am strong and that this baby boy benefits greatly from every sacrifice I give.
Pregnancy is beautiful, but the feelings aren't always pretty.
Pregnancy is a gift of life, but not always a reflection of my personal strength and knowledge.
Pregnancy is exciting, although confusing and difficult to logically understand the changes required by the body to grow a baby.
Pregnancy is sacrificing ones self for another.
This my friends is the pregnancy glow, its surrendering to the greater miracle inside of you. It is remembering that each challenge you overcome or don't, is growing you to become a better woman and mother. It is knowing that this child from here on out is going to challenge you deep to your core and help you realize what a strong person you are. I know that personal growth is something I have always strived for and this baby has been the toughest coach yet. I am grateful for the lessons to surrender, I am grateful I know to surrender. If I do not then how can I possibly glow?

– Dr. Shinae Brownrigg