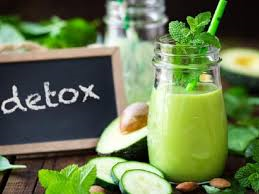 The holidays are now behind us and the summer is nearing the end.  After weeks of over indulging at Christmas, endless social events and just having "one more" you may have had a little break from the usual healthy eating pattern.  It's easy to get off track at these times but then suffer the consequences such as:
bloating
weight gain
heartburn/reflux
fatigue/foggy brain
change in digestive/bowel function
headaches
hormonal complaints
skin issues
A detox is a great opportunity to get your body and your health back on track. At Karrinyup Wellness Centre we recommend a detox program that is whole-food focused, and includes a variety of fresh fruit, vegetables, legumes, nuts, seeds, and herbs.  It is a wheat and dairy free program, low in saturated fats and excludes all processed, refined or packaged foods.
Our detox program is provided by qualified Naturopaths and individualised to each person according to his or her health needs, as everyone is different.  The aim of the detox is multifunctional – it aims to clear wastes through the kidney, to support the different phases of the liver to detoxify, to stimulate bile flow as well as digestive secretions, to correct imbalances in the gut flora and to alkalise the body.  Some of our programs also focus on heavy metal removal and hormone imbalance where this is indicated.
Not sure how it all works and what's involved?  Book in a complimentary assessment with me today.  This way you can find out more about the detox program and how it could support your body.
Give your system a little reboot and feel the benefits of a detox.  Now is always the perfect time to start. 
Yours in health
Jeanette Gee
Naturopath