It is always a good idea to go natural whenever possible. This goes for the foods you consume as well as the products you use in your house and on yourself.
One easy way to do this is to switch to a natural deodorant. There are a many different brands and formulas flooding the market today. After many purchases and trials here are the ones I would recommend.
IMPORTANT NOTE: These options do not stop you from sweating. They do however help to combat odours, are free of nasty chemicals such as aluminium and parabens, and won't stain your clothes.
The number one unscented option is a salt stick deodorant. These are great for sensitive skin types and last for AGES! To apply, gently wet the top of the salt stick under a running tap and then roll/rub it into your armpits (best applied after you have showered). It takes a few seconds to dry but then you are done! I personally have been using this type of deodorant for years and have also convinced many of my family and friends to make the switch with great results.
You may still get some odour after heavy exercise but that is what a post workout shower is for.
Another brand which I have had good results with is the Black Chicken Remedies Axilla Deodorant Pastes. Instead of a roll on stick this is, as the name states, a paste. I find this formula works better for heavy duty wear such as heavy exercise or extra-long work days. These products can be found at many local outlet stores including Woolworths, health food stores and online.
One thing to be aware of when switching from a generic, artificial deodorant to a natural one is that there can be a period of time where you may notice more under arm odour. This is a natural detoxifying process where any build-up of aluminium and chemicals present in the skin are excreted. To help speed up the detoxifying process you can use natural cleansing remedies such as bentonite clay masks and/or make sure you have a good diet and drink plenty of water.
These two formulas are only my recommendations and may not be for everyone.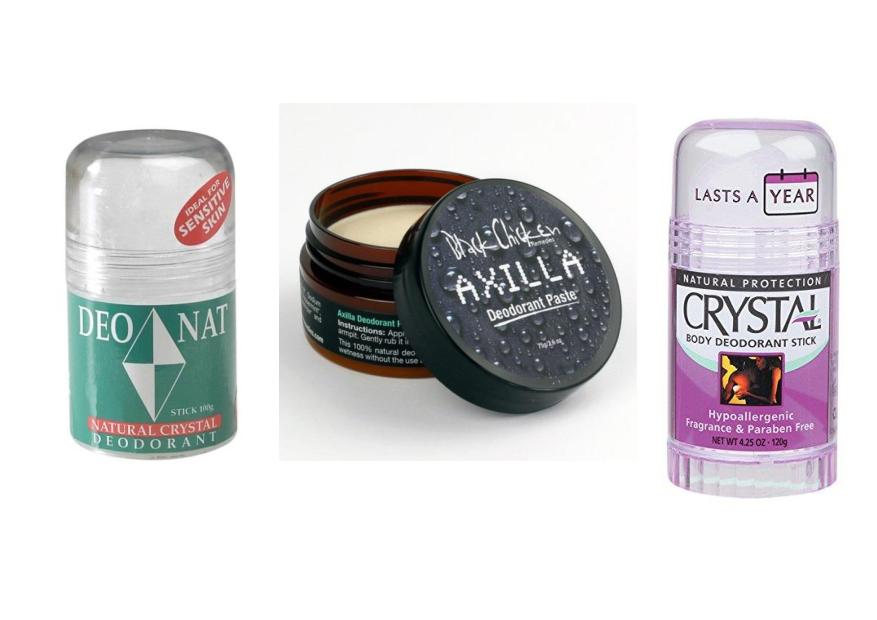 I hope that this information will at least reduce the number of products you need to purchase and trial before finding the best one for you.
Wishing you and your armpits a very happy week.

Yours in Health
Dr Amity
Chiropractor