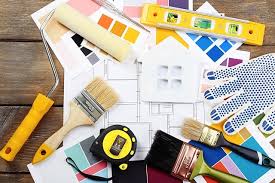 The team at Karrinyup Wellness Centre are very excited to update you on a little refresh that is to take place at the clinic.  Karrinyup Wellness Centre was established in 1991 and throughout the last 30 years has had a few "face lifts" and the next phase of refurbishment is upon us. Similar to our maintenance philosophy for ourselves, our centre is lucky enough to experience ongoing care also.
This work was due to commence in March, but as with many things we have experienced delays due to Covid-19.  We are fortunate that the landlords and Directors of Karrinyup Wellness Centre are now committed to proceed with a refurbishment of the centre to not only improve the premises but also support the local community.  These works are due to begin in the coming weeks.
As always, our client's health and wellbeing is our main priority so with that in mind we will continue to practice during this time, with minimal disruption to practice.  Where possible, works will be conducted outside of opening hours unless unavoidable.  Your patience is very much appreciated as we progress through these changes which may result in works being "in progress" as you visit the clinic.  We stress that it is still important that you maintain your recommended treatment plan.
Thank you so much for your understanding and support throughout the process. We are very excited to share our lighter, brighter and fresh new look with you soon.
In health,
Dr Jason Alach and Dr Barry Smith
Directors of Karrinyup Wellness Centre