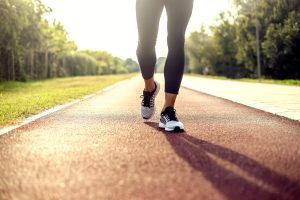 One of my favourite ways to exercise is taking a nice, long walk along our amazing coastal line. You don't need an expensive gym membership or a lifelong contract to start walking. It's free, easy and you do it every day! Did you know that just 30 minutes of brisk walking can increase your cardiovascular and pulmonary fitness? Meaning our heart and lungs don't have to work as hard to pump blood around the body. Walking also reduces our risk of heart disease, increases muscle strength and last but not least, improves our spinal health!
Walking naturally strengthens the muscles that support our spine, trunk and core. These muscles play a vital role in maintaining stability and movement in your lower back. Walking also restores the hydration in our discs between each vertebral body, as it increases the circulation to and from these vertebral discs.
If you are looking to start incorporating walking into your daily routine, here are some tips to help you create an enjoyable exercise routine.
Pick a time of the day that you enjoy and/or suits you best, whether that is the morning before work or after work to get your body moving.
Schedule your walk time in. That way it is a priority and not an option.
Get a walking buddy! This can make your walks more enjoyable and also hold you accountable.
Set a goal. Whether that is reaching 10,000 steps a day or more!
Put your phone away! This way you can practice good posture, avoid 'text neck' pain and reap the mental health rewards that come from putting your phone down.
If you are experiencing any pain and/or discomfort while exercising, call the centre on 9341 3020 to book in for a free Complementary Assessment to see if we can help. 
Enjoy walking your way to a healthier life!
Dr Emily Udiljak 
Chiropractor