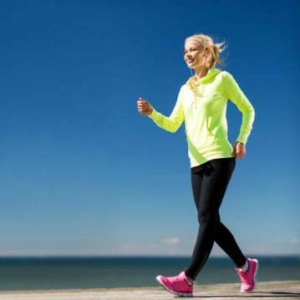 With the winter and the cold weather approaching, we tend to slow down but it is just important to keep up the exercise. Regular, moderate exercise seems to boost your body's immune function, reducing the number of colds a person gets each year as well as the severity.
The mechanism is not fully understood but it is believed that exercise causes change in the cells of our immune system (our white blood cells) that fight viruses and bacteria. Movement through exercise increases the circulation of not only oxygen to all parts of our body but also white blood cells, meaning that any virus or bacteria may be dealt with earlier.
Exercise also reduces the stress hormone cortisol and slows its release. Stress increases our chance of illness, so regular exercise is important when we are under stress. Exercise also makes us feel good, and depending on the exercise, gets us outdoors in the fresh air, which is both important for health and wellbeing.
You don't need to be a super fit athlete to boost your immune function. Regular and moderate exercise is all that is required – this can be walking for half an hour every day or going to the gym or a fitness class a few times a week. So find an activity you enjoy, get moving and keep fit – your immune system will thank you for it.
Jeanette Gee
BHSc (Nat)