We are very excited to welcome two new practitioners to the centre.
Welcome Dr Katie Hooper – Chiropractor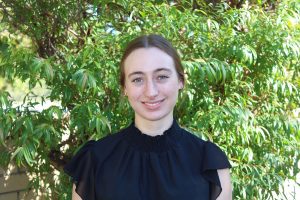 From a young age Dr Katie has experienced firsthand the amazing health benefits of chiropractic. Motivated by this Dr Katie completed her five-year double degree in Bachelor of Chiropractic Science (BScChiro) and Bachelor of Clinical Chiropractic (BClinChiro) at Murdoch University.
Katie has a keen interest in children and pregnancy care as well as helping the whole family function to the best of their ability whether it be the new born baby, the grandparents or anyone in between!
Dr Katie's main goal is to help people achieve their best possible health and she has a strong belief in wellness care. To do this Dr Katie utilises a variety of techniques including manual adjustments, neural organisation technique (NOT), activator method, drop piece, soft tissue techniques, dry needling and exercise prescription and advice which will be personalised to suite the patient. Dr Katie also believes in life long education and is always trying to learn new things in an endeavour to help improve her patients' health.
When Katie isn't immersing herself into the world of Chiropractic, she enjoys staying active, spending time with family and friends and getting back to her family farm.
Welcome Louise Sharman – Naturopath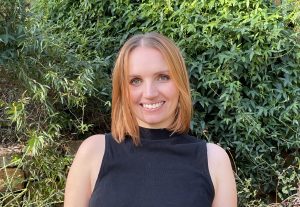 Louise's journey with Naturopathy began when she sought help for her own health challenges. She quickly became fascinated by the practice of Naturopathy and the complexity of the human body. This motivated her to study a Bachelor of Health Science at the Endeavour College of Natural Health, where her passion for holistic health grew.
Louise takes an approach that aims to consider all aspects of health and puts her clients at the centre of her practice with individualised treatments. There is no one size fits all; Louise works with her clients to create tailored treatment plans that incorporate all aspects of health to suit to her client's needs. She feels that everyone should have the opportunity to feel the best they can and helps her clients to peel back the layers of their health to discover the root cause of their ailments to support them in making long term and sustainable health changes. 
She uses a combination of traditional Naturopathic practices with up to date scientific research, both in-house and external pathology testing to form a full picture of your health for her to work with.
Louise enjoys working with a range of conditions and would love to see you in the centre soon.
Call the Centre on 9341 3020 to book a Complimentary Assessment with Louise and Dr Katie and find out how Chiropractic and Naturopathy treatment can help you.
Saturday Opening Hours
You have spoken and we have listened… we are very excited to announce that from Saturday 7th August we will be open until 2:30 pm Saturdays. Call the centre on 9341 3020 to book your appointments.  We recommend booking well in advance to secure your preferred time.
We look forward to welcoming you to the centre on a Saturday afternoon.