Regardless of age, your most valuable asset is your health.
Many seniors are unaware of the remarkable benefits that are possible through chiropractic care. Elderly citizens benefit greatly from chiropractic's conservative, drug free approach. Improving mobility and flexibility becomes even more important as our bodies age. Whether it be for the relief of arthritic pain, to keep up with the grand kids or to improve their golf swing, many seniors appreciate the difference chiropractic care makes to their lives on a daily basis.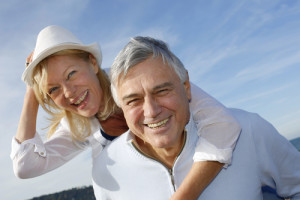 In fact, elderly patients are often the most grateful patients, receiving much needed relief from back and neck aches, arthritic pain and headaches. Chiropractic care is tailored for each specific patient and their condition and is extremely safe for those with arthritis or low bone density and osteoporosis.
Knowing what technique and level of force to apply to each patient is what our experienced chiropractors are trained in. 
We look after clients ranging from just days old to over 90 years old. Although our techniques vary greatly, our aim is still the same. We want to ensure healthy and correct spinal function to enable each individual to be at their best.