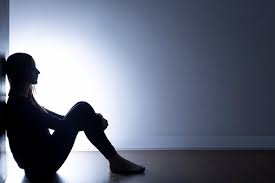 We may all suffer some form of mental health illness in our lifetime whether it is anxiety, depression or both.  Latest figures from the Australian Bureau of Statistics show one in five Australians have a mental or behavioral condition and this is on the rise.
Symptoms of anxiety can be very unsettling. Your heart rate increases, your mind races and you can no longer think straight. Though everyone experiences anxiety a bit differently, there are some more common symptoms to look out for:
racing heart;
hot flushes, sweating and skin clamminess;
rapid breathing; and/or
frequent gastrointestinal upsets.
feelings of excess worry, panic, fear or guilt;
obsessive thinking and behaviours; and/or
feeling generally tense and wound up.
If you can relate to any of the above then take heart as this doesn't have to be your everyday 'normal'.  There are many resilience-building strategies you can incorporate into your day to help you manage these symptoms.  And best of all they are free.  These may help you have a better sense of wellbeing, and may help you manage stress.
Exercise (ideally outdoors) – regular exercise can improve mood and reduce feelings of stress. And research shows that those who exercise have improved brain function and generally feel happier.  Aerobic exercise is also shown to decrease the stress hormone cortisol, which can exacerbate mood disorders – try running, swimming, walking, or cycling. There are many informal ways of exercising too, such as dancing in your lounge room to your favorite music! And don't underestimate the power of exercising in a group or with a friend – social connection and relationship building can be very powerful for improving mental wellbeing.  Perhaps you would prefer to join a sporting team at work, or a local sporting club such as football, cricket, golf or tennis.  Being outdoors in the sun also helps us maintain healthy levels of Vitamin D, an important hormone that has a very beneficial impact on mood.

Choose healthy foods – eating a good variety of vegetables and fruits and avoiding refined, sugary and processed foods will provide your body with the nourishment it needs to function efficiently.
Hydrate your body with filtered water and herbal teas – good hydration has been linked with better mood.

Avoid caffeine – it is a stimulant and can exacerbate feelings of anxiety.
Breathe! – if you start to feel panicky or anxious, focus on taking some slow, purposeful, deep breaths, helping you return to a state of calm. Meditation may also help to quieten your mind and instill calm. There are lots of free meditation apps you can download to start you on a meditation journey.
Get a good night's sleep – fatigue can exacerbate feelings of anxiety so hop off your smart device at least an hour before you go to sleep and include some relaxation into your routine such as a warm bath, meditation, or read a book.
Everyone experiences fears and worries from time to time, however if anxiety becomes excessive and stops you from enjoying everyday life, avoiding social gatherings or work meetings, then it's time to do something about it. 
As a Naturopath at Karrinyup Wellness Centre one of my key areas of focus is on stress, anxiety and mood disorders.  Using not only diet but a wonderful selection of natural products such as vitamins, minerals, and liquid herbal tonics that are individualised and personalised. I have seen some amazing health transformations.  Naturopathic support may help you feel calmer, more positive and in control of your situation.  If you feel you need support for stress, anxiety or depression, or if you just need a health check, call the centre on 9341 3020 to make an appointment.

Yours in health,
Jeanette Gee (BHSc-Nat)
Naturopath
REFERENCES
Anglin, RES, et al., 2013, 'Vitamin D deficiency and depression in adults: A systematic review and meta-analysis', The British Journal of Psychiatry, 202, 100-107.
Pross, N. et al., 2014, 'Effects of Changes in Water Intake on Mood of High and Low Drinkers', PLoS ONE 9(4): e94754. https://doi.org/10.1371/journal.pone.0094754.
Lucertini, F., et al., 2015, 'High Cardiorespiratory Fitness is Negatively Associated with Daily Cortisol Output in Healthy Aging Men', PLoS ONE 10(11): e0141970. https://doi.org/10.1371/journal.pone.0141970.
Australian Bureau of Statistics, 0.55.001 – National Health Survey: First Results, 2017-18,  https://www.abs.gov.au/ausstats/abs@.nsf/mf/4364.0.55.001
Subbs, B., et al., 2017, 'An examination of the anxiolytic effects of exercise for people with anxiety and stress-related disorder: A meta-analysis', Psychiatry Res., 249:102-108, https://www.ncbi.nlm.nih.gov/pubmed/28088704
Sun Young Lim and Yi-Sub Kwak, 2019, 'Effect of nutrients and exhaustive exercise on brain function', Journal of Exercise Rehabilitation, 15(3): 341-345, https://www.ncbi.nlm.nih.gov/pmc/articles/PMC6614761/
Beerens, HC., et al., 2018, 'The relation between mood, activity, and interaction in long-term dementia care', Aging Mental Health, 22(1):26-32, https://www.ncbi.nlm.nih.gov/pubmed/27624397
Richards, G. and Smith, A., 2015, 'caffeine consumption and self-assessed stress, anxiety and depression in secondary school children, Journal of Psychopharmacology, 29(12):1236-1247, https://www.ncbi.nlm.nih.gov/pmc/articles/PMC4668773/
Kirwan, M., et al., 2017, 'Emotion regulation as a moderator between anxiety symptoms and insomnia symptom severity, Psychiatry Res, 254:40-47, https://www.ncbi.nlm.nih.gov/pubmed/